Owner : Bill Bull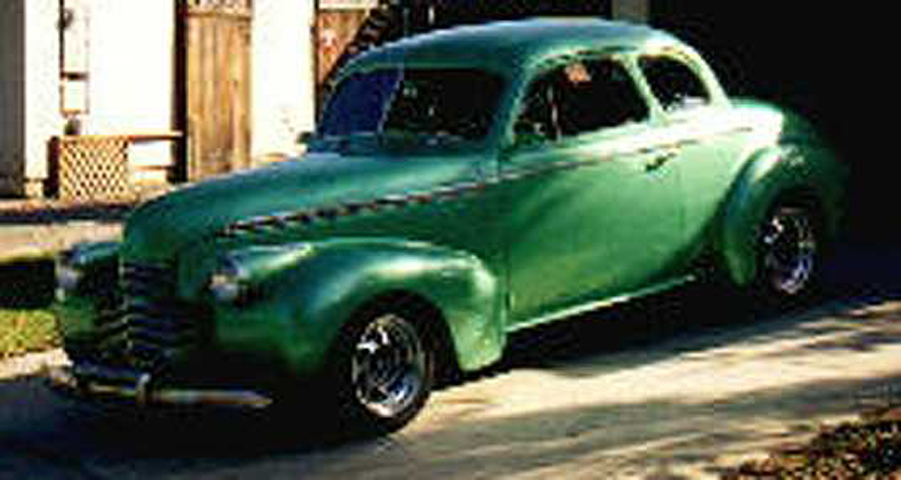 This '40 features MB Tex vinyl with Mercedes carpet and custom built front seat on a Glide frame. The rear seat was custom built to match along with the panels.
Owner : Lee Sicard

Custom built seats covered with MB Tex vinyl on stock frames. The carpet is German squareweave with Dynamat underlay for sound deadening. Custom trunk with spare tire cover. Top made from scratch with Stayfast Canvas, bows were powder coated to match paint scheme. Underdash panel contains stereo, A/C ducts, and hidden ashtrays.
Owner(s) : Bert & Anne Delvillano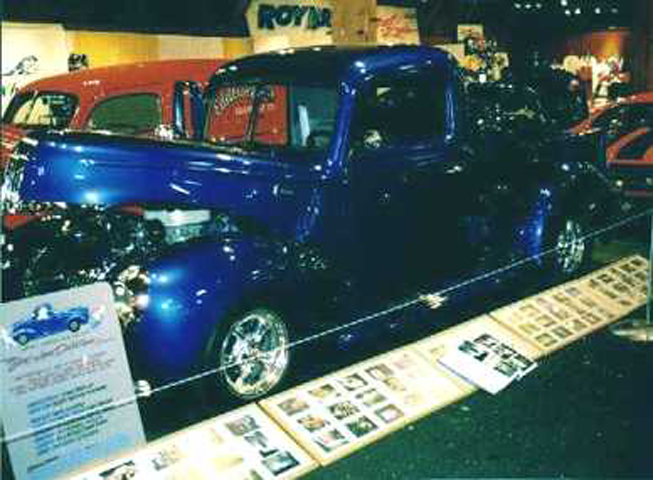 This '41 Ford Pickup was a unique challenge given the "stretch" cab design (by Greg Barker). Unlike most Ford pick ups, we created a smooth "new car" transition from the dash to the door panels. Rich designed a unique storage system under the front seats, including CD changer, speakers, 2 drawers, and 2 additional storage compartments.