Owner: Mike Cooper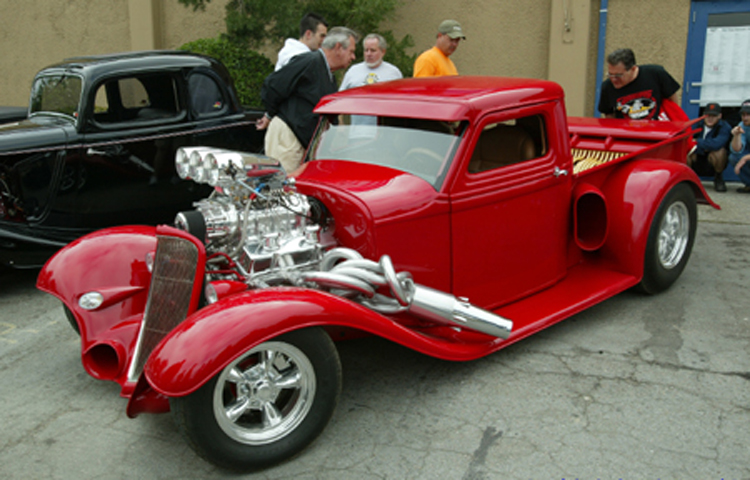 Mike Cooper spent seven years transforming his 1933 Ford pickup into a one-of-a-kind wild rod known as The Tubester. Chopped, channeled, and scooped, The Tubester took on an identity of its own when Mike created a custom header exhaust system like no other. Twisted tubes spill out of a 355ci Chevy 4 bolt V-8 with a 6-71 Teflon-lined blower, Carter 650-cfm carburetor and custom billet aluminum air intake, to mention only a few of the incredible modifications Mike has made to the engine compartment. Taking a look at the dashboard, truck bed and flooring one can only wonder how Mike managed to harness all that creativity before taking it all out on The Tubester! Customized to house radiators and engine cooling fans, the truck bed is covered by a ventilated floor of wooden tubes perfectly formed and molded to match the lines of the bed. What a perfect balance to the tangled tubes of the front end.
Interior is tanned leather.
And if you are wondering if The Tubester sounds as loud as it looks….the answer is YES!
Full story at wildrods.com