Owner(s): Brent & Stephanie Schieder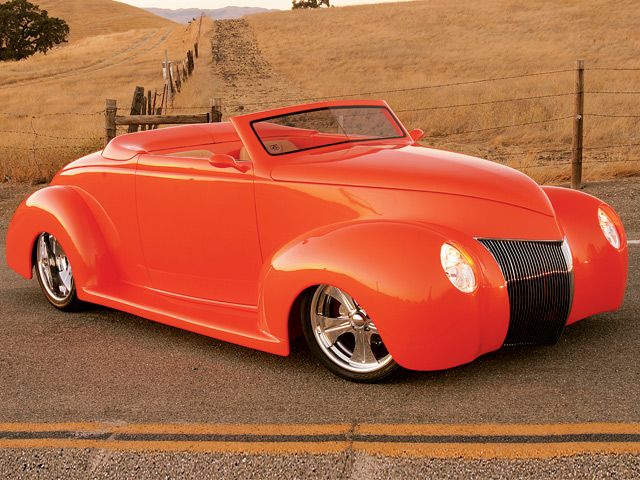 Dominator Motorsports built this '39 convertible for the 2004 Detroit Autorama. We built custom door sills, custom bulkhead, one off billet trim and covered the Recaro seats in buckskin leather. Included in some of the trick stuff is the Santana made custom gas, brake and dimmer pedals.
Also take a good look at the valve covers. The owner didn't have a plan for the valve covers, so at the last minute, we built custom fiberglass covers and covered them in leather.
Also, Carl Brouhard worked his magic on the engine cover with his airbrush mastery to match the inside chrome trim. That's a first!! Leather covered valve covers….
Rich stitched up the Recaro seats and interior trim pieces in tan leather with perforated leather inserts. Rich completed the trim with German wool carpets on the floors and in the trunk.
View full story at streetrodderweb.com